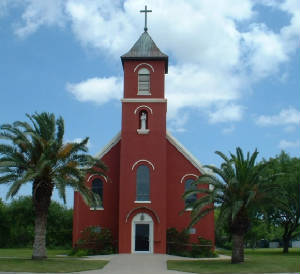 Our Lady of Consolation, Vattmann, TX
Father Varghese, Pastor
Welcome!

Our Lady of Consolation Parish includes Our Lady of Consolation Church in Vattmann, Texas, Our Lady of Guadalupe Mission in Riviera, Texas and Sacred Heart Mission in Ricardo, Texas.

We are a Roman Catholic Parish of the Diocese of Corpus Christi. Our Pastor is Father Varghese Ethappiri.



We welcome you to join us as a guest or as a member of our community.

MISSION STATEMENT

Our Lady of Consolation Parish, Vattmann, with its two missions at Our Lady of Guadalupe, Riviera, and Sacred Heart Mission, Ricardo, under the patronage of our Blessed Mother, as a united Catholic community, is committed to bringing the Triune God to people, and people to Him, through the Word of God and Sacraments, in obedience to the Church.
Worship Schedule

Please see Calendar and Weekly Bulletin for Special Days' Services

Our Lady of Consolation

Vattmann, Texas

Daily Mass (M,Th,Fri) at 8 a.m.

Sunday at 8:30 a.m.

Sacred Heart Mission

Ricardo, Texas

Saturday Mass at 5p.m.

Our Lady of Guadalupe

Riviera, Texas

Wednesday Eve Mass at 6 p.m.

Sunday Mass at 11:00 a.m.

Secretary Office Hours

Tuesdays and Thursdays:

9:30 am to 12:30 pm - 1:30 pm to 5:30 pm